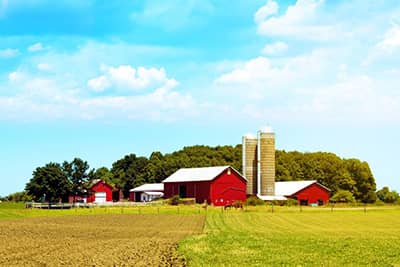 Keep Your Livelihood Protected
Learn about our affordable farm insurance policies in Beach, ND by calling DAK Insurance Agency.
Protecting your farm and assets is as easy as picking up the phone and calling DAK Insurance Agency. Our team is ready to help you find an affordable farm insurance policy that fits your needs. Whether you want blanket insurance or federal crop and hail insurance, our experts have your back.
Call 701-872-3373 today to schedule a free consultation to discuss your farm and crop insurance options in Beach, ND.
Find Out What's Included in Our Farm Insurance Policies
Not only do we offer competitive rates on our farm and crop insurance policies, but we also tailor your coverage to fit your needs. We'll search through local and national insurance companies to find your ideal plan.
Rely on us to provide:
Collapse coverage
Livestock coverage
Liability protection
Special peril insurance
Machinery protection
Farm earning protection
Poultry house, barn and shed insurance
Speak with an agent today about your affordable farm insurance options in Beach, ND.
Our Farm and Crop Insurance Providers
Grinnell Mutual
Southwest Mutual
Center Mutual
Ram Mutual
Farmer's Mutual
AgriSompo
Big Sky Underwriters