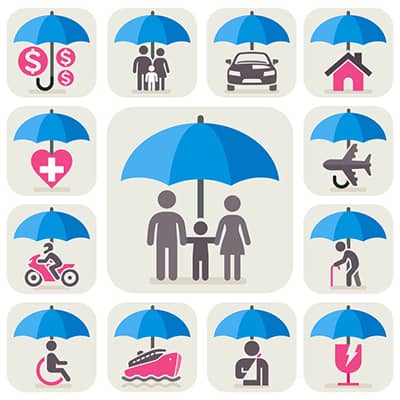 Despite our best efforts, life is often unpredictable. While this may be exciting in some scenarios, in others it can be detrimental. Fortunately, we have the option to protect ourselves and our assets from unforeseen circumstances with quality insurance coverage. But if the worst were to happen and you found yourself in a situation in which your insurance policy was exhausted or not applicable, what could you do to preserve your livelihood? That's where umbrella insurance could be invaluable.
At DAK Insurance Agency of Beach, ND, we offer personal umbrella insurance protection for individuals, so they know they're always covered.
Umbrella Insurance Protection in Beach
Even if you already have good auto insurance, homeowner's insurance, commercial insurance, or farm insurance, there are limits to what policies can cover and certain situations in which you may not be protected. Personal umbrella insurance can fill in those gaps.
In the case of a big loss, umbrella insurance protection goes beyond what your normal policy covers. It also provides coverage for scenarios that standard insurance may exclude from coverage. While these situations may not be likely, they could be so devastating if they occurred that umbrella insurance is worth it for peace of mind alone.
Another significant benefit of umbrella insurance is that it covers not just the policyholder, but extends to other family and/or household members as well. DAK Insurance Agency offers umbrella insurance because we value the wellbeing of you, your family, and your assets.
Examples of Situations Covered by Personal Umbrella Insurance:
Your dog attacks and injures a neighbor, then they sue you for medical costs.
Your child causes damage in a car accident beyond what your auto policy will cover.
A guest slips and falls in your house and sues you for lost wages.
You write a bad review online about a small business in your town and they sue you for libel.
These are just a few of the, often inconceivable, circumstances in which umbrella insurance can save you from losing everything you've worked for.
To learn more about DAK Insurance Agency's personal umbrella insurance options for policyholders, give us a call at 701-872-3373 to speak with a staff member today!